What is SynergyPRO Bat Repellent Program?
SynergyPRO Bat Repellent Program utilizing ECO-friendly, environmentally safe,
non-toxic, and non-harmful products such as DeRail Bat Bio-Repellent Gel, two-in-one sonic and ultrasonic device to control and repel bat activity from your property.
This program is safe, clean, due to no trapping, no poisoning and no disposing of carcasses.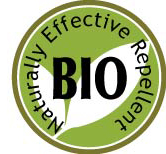 It is a scientifically proven method to control bat infestation. Products used to control bats are manufactured by establishments that come with more than 10 years experience  in the U.S. bat pest control industry.
How SynergyPRO Bat Repellent Program(SBRP) works for you?
1. SynergyPRO Bat Repellent Program relocates existing bat nesting activity away from property such as residential attic, car porch, multipurpose hall within the first 30 days. You may still see  one or two new bats surveying the property, but at a small numbers.
The small numbers of surveying bats will further decrease in the next 30 days after continuous treatment and maintenance.
2. Using synergistic approaches as there is no stand alone method available in the industry.
3. SynergyPRO Bat Repellent Program (SBRP) approach:
Identify Bat pattern of activity and design synergistic plan to battle with bat common hangout activity.
Remove food sources if identified and clean up bat urine and droppings at the targeted areas with cleaning detergent.
Reduce bat population by sealing exit and entry points with DeRail Bat Bio-Repellent gel and netting.
Using DeRail's Bio-active ingredient: White pepper to induce a burning sensation in the bat body through their nerve ending upon contacted with the product.
For first treatment. Apply up to 4 tubes of DeRail Bat Bio-Repellant gel at strategic areas such as bat entry and exit points, frequent hangout surface area to prevent bats from returning. Additional tubes can be purchased if necessary for wider application of targeted areas.
Bats are sensitive to ultrasound and often communicate with high frequency transmission.  As such placing one unit of SynergyPRO ultrasonic and sonic device (coverage up to 3,500 Sqft) at strategic area is an excellent way to further repel bats from your property. Additional unit can be purchased for larger coverage area.
First Treatment Program:
DeRail Bat Bio-Repellent Gel, SynergyPRO Ultrasonic & Sonic Device work for you on 24 hours, 30 days to battle with current and future rat infestation.
One time DeRail Bat Bio-Repellent application, programming,commissioning and installation of SynergyPRO Ultrasonic & Sonic Device products at strategic area. Labor services for cleaning and removing bat droppings, urine and nest.
6-month factory warranty on material and workmanship of SynergyPRO Ultrasonic & Sonic Device.
An extended weekly service program is recommended for treating heavy bat infested areas.
You can now safeguard hygiene from bat urine and droppings.
For further inquiry, please Contact Us to discover further how SynergyPRO Bat Repellent Program can work for you.