ECO-Safe Green Pest Control Solutions:
DeRail  Bat Bio-Repellent gel is scientifically proven method to control bats from congregating on building structure.
Since it  is made from NSF approved, food-grade ingredients as such it is safe on you, kids, pets, Eco friendly and kind to our environment.
It has active ingredient made of hot white pepper that acts as a dynamic contact irritant.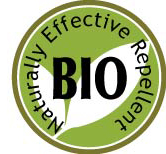 How DeRail  Bat Bio-Repellent gel works for you?
DeRail  is scientifically proven to irritate the urinary track, eye, nose, mouth and skin of bat that comes to contact with the product.
It is the first product that uses actual bat as the delivery system
Bat contacted with DeRail felt irritated and delivered DeRail bio-repellent gel along
with its body to nesting area you would never be able to treat.
Bat tried to clean DeRail from its fur causing it as secondary transfer with more irritant to other bats.
This forced current and future bats to exit your building. For heavy infestation only. Apply DeRail Bat Bio-Repellent gel with SynergyPRO Bat Repellent Proram.
How to get started?

1. Cut DeRail Bio-Repellent tube nozzle just above first screw thread with cutters.
2. Screw on applicator nose and cut nozzle at the 75mm mark.
3. Place tube in a manual caulking gun chamber and lock tube in place (caulking guns are available in any   hardware store).
4. Place nozzle in position and squeeze trigger slowly and lifting the nozzle just above application surface.
Take care not to apply DeRail Bio-Repellent in areas where people or pets may come in contact with the product.
Where to apply DeRail Bat Bio-Repellent gel?  
DeRail must be applied on the direct and currently active path of bat where contact will occur.
Look for areas of bat activity including locations where droppings or rub marks  are visible.
Click  How to apply DeRail? 
to discover how to control bat from congregating on your building structure.
Click  buy now,  if the above Green Bio-repellent product matches your current pest problem.