Encountering heavy infestation of cockroaches in your kitchen and bedroom?
They keep coming out in excessive numbers not only from inaccessible nesting area within your premise structure but largely from the next door neighbor structure. Worst still your next door neighbor lack interest to treat the problem.
Cockroaches are the dirtiest pests .They can live in unsanitary places like sewer and garbage place. They live on substances like fermenting products, septic dressings, feces, rotting food and more.
It's easy to see where cockroach disease comes from. Many of the substances that they feed on are already contaminated, and as they move from one location to another and spread the disease along the way in your premise.
One of the diseases carry by cockroach is Typhoid fever – a life-threatening illness caused by bacterium Salmonella Typhi. When one consumes food and water contaminated with Salmonella Typhi by Cockroach. They multiply and spread in human's bloodstream and intestinal tract.
Persons with Typhoid fever usually sustained fever as high as 39° – 40°c.
They may also feel week, having diarrhea, food poisoning, dysentery, and loss of appetite.
Cockroaches also carry other disease-causing organisms on their legs and bodies and deposit the organisms on food and utensil as they forage.
Cockroach feces and cast skin also contain a number of allergens, to which many people exhibit allergic responses such as skin rashes, watery eyes, and congestion of nasal passages, astma, and sneezing.
You are tempted to spray insect repellent on them but exposing frequently with Cypermethrin, a chemical that may cause dizziness and possible carcinogen bring more harms to non-targets like you and kids. Other toxic chemical used will certainly contaminate the environment in ground water.
Roach-X  Bio-Repellent gel  has been proven effective in the elimination of heavy roach infestations, especially they are coming excessively from next door neighbor.
Roach-X Bio-Repellent gel kills them as they are contacted with it and seals harborages, wall voids, cracks and crevices. It may be used to prevent cockroach entry as a barrier placement.  It is safe to your kids, pets and the applicator due to non-toxic ingredients used. Friendly to the environment.
It has active ingredient made of hot white pepper, a food-grade ingredient which is proven to be toxic to insects. Roach-X product combats cockroaches in three distinct ways.
Repellency

Lethality

Harborage Elimination.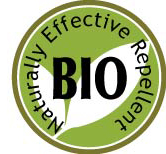 Cockroaches are highly sensitive to white pepper which has proven to be toxic to insects. In addition to the lethality,  Roach-X has a repellency factor and can completely eliminate the harborage by filling it. These three modes-of –action work together to create a triple-threat that conquers cockroaches.
Click  buy now,  if the above Green Bio-repellent product matches your current pest problem.