How to destroy cockroach colony without spraying toxic pesticide?
Eco friendly WipeOut gel is produced using Boric Acid as its primary active ingredient to eliminate roaches. Boric Acid is created from the naturally occurring mineral, Borate, which is found on rocks, soil and water. The natural origin of Boric Acid, where its toxicity is comparable to that table salt and it is widely used as food addictive, means WipeOut is safer than most pesticides on the market.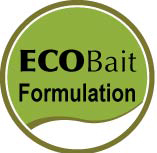 Insects are attracted to natural food attractants in WipeOut's Insect Bait. When roaches eat the bait, Boric Acid acts slowly, allowing pests to bring more of the bait back to its nest to feed the young.
After it dies, the colony consumes its dead body eating the toxin that remains inside.
Insects die from dehydration when borates enter their digestive tracts after consuming bait or grooming themselves.
WipeOut effectiveness can be seen within 2 days of application. Daily WipeOut bait treatment can eliminate the whole ant colony in two weeks.
Where to apply WipeOut?
General Area
Apply bait gel amply behind and under the following: stove, refrigerators, sinks, washing machine, water pipe, sewers, manholes, electrical conduit, corners of cabinet, closets, Remove drawers from cabinets, apply freely into corners of drawer walls. Reapply every two to three months. Remove excess gel and dispose into garbage. Be sure not to apply in areas accessible to children and pets. Avoid contamination of food and feed.
Cracks and Gaps Treatment
In food and feed handling establishment: Application is limited to crack and gaps treatment only in areas where food and feed are received, stored, prepared, packages (canning-boxing or wrapping). Care must be taken to avoid depositing this bait on serving surfaces where food and feed are processed.
Serving Area
In dining rooms, apply into cracks and gaps such as floor crevice and along gaps between wall and wall skirting. Avoid areas likely to be contacted by food.
Non Food Area
Apply to cracks and gaps and around water pipes in areas such as garbage rooms, mop closets, boiler rooms, and rest rooms.
Instruction to put injector together
Remove protective front cap (A) and end cap (B) of injector.

Insert gently plunger (C) into injector tube (D).

Slowly push in plunger into injector tube to release gel contents.

Do not remove white piston already inside injector tube.

Replace both protective front and end caps on injector tube after usage to keep gel content from hardening.
Instruction to use bait feeding tray
Gently separate top bait feeding tray protective lid (E) from base (F).
Inject bait content directly into concave area of bait feeding base (F).
Snap top bait feeding tray protective lid (E) onto base (F).
Place bait feeding tray in areas most frequent by roaches.
 How to monitor bait?
Monitor bait daily to ensure adequate supply of fresh bait for new pests.

If bait becomes harden, wash it with water and add on fresh bait in the bait feeding tray for ease of consumption by pest.
Reapply if bait placements are no longer visible and if infestation reoccurs.
Do not apply bait to areas that have been recently sprayed with insecticide or near any competing food source.
Click  buy now,  if the above Green Bio Bait  product matches your current pest problem.