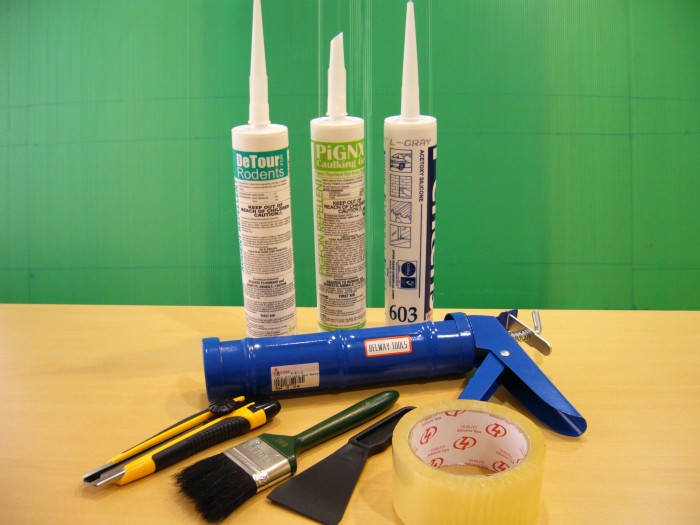 Bio-Repellent Technology for Green Pest Control
Frequently Asked Questions:
How does DeTour Bio-Repellent affect rats?
The active ingredient in DeTour is pepper. Peppers are irritating to the skin. We mix the pepper with a food-grade grease that sticks to rats. The rats can't get the product off of their fur so the peppers irritate the rat's senses. In most cases they will try to find a way out of the structure in an attempt to find relief from the irritation. The irritation is also somewhat stressful and will make the rat easier to capture if that is your desire.
Is DeTour Bio-Repellent toxic?
No – DeTour is made from natural, edible ingredients.
Will DeTour harm me, my children or my pets?
No. DeTour will not harm you. It is however irritating to the skin, just like a hot pepper cut open and rubbed on the skin.
What if a bird or animal eats a rat that has been exposed to DeTour?
DeTour is non-toxic so there is no secondary toxicity. Animals might get a mild sensation in their mouth but it will not harm them.
How long will DeTour Bio-repellent last?
DeTour is grease and will not break down under normal conditions. It will not dry out, freeze or melt. Caution should be applied during application to note where the product is since it may well still be there after a long, long time. The main reason that the DeTour may disappear is the removal by animals as they pick it up on their fur. If populations are heavy, DeTour may need to be added as it is removed by the pest species.
Will DeTour Bio-repellent work on animals other than rats?
Yes. DeTour works well on most animals including bats, iguana, and monkeys, even wild pigs!
How much DeTour Bio-Repellent do I need?
It does not take a lot of product to remove an animal but the rule-of-thumb is the more the better. The reason for that is that the more you apply the better the chance of getting the animal a good amount of exposure.
Will DeTour Bio-Repellent stop rats from chewing things?
Yes. DeTour can be applied directly to wires, water pipes, beverage bottling production lines or anything rats may chew through and the chewing will stop. Be careful that the product is removed after the population is gone to prevent people from coming in-contact with the product. Beverage production lines may require a number of mega-doses since rats seem to become addicted to the sugar.
For Detail Bio-Repellent Product Application please clicks the following links:-
How to apply DeTour Bio-Repellent?
Where to apply DeTour Bio-Repellent?
Click  buy now,  if the above Green Bio-repellent product matches your current pests problem.